Having a quality wireless internet in our home is priceless, but it is really extremely complicated even when we opt for quality products.
How about opting for PowerLine technology? After all, Devolo today announced two news for its product range: the Magic 1 Wi-Fi Mini and the Magic 2 LAN Triple.
The first product is a Powerline adapter with a simple yet compact design that offers an Ethernet port, G.hn technology, Wi-Fi Mesh and transfer rates of up to 1200 Mbps over your home power grid.
That said, despite this performance in 2019, the Magic 1 Mini will hit major retail stores early next year and will have three versions to choose from:
Only product for € 69,90;
A Starter Kit, which consists of a Magic 1 Wi-Fi Mini adapter and a Magic 1 LAN adapter with an integrated socket and gigabit port, for € 99.90;
Multiroom kit that adds a second Mini adapter to the Starter Kit for € 159.90.
However, we also have the Magic 2 LAN Triple which allows you to install three Gigabit LAN ports where there is a power outlet.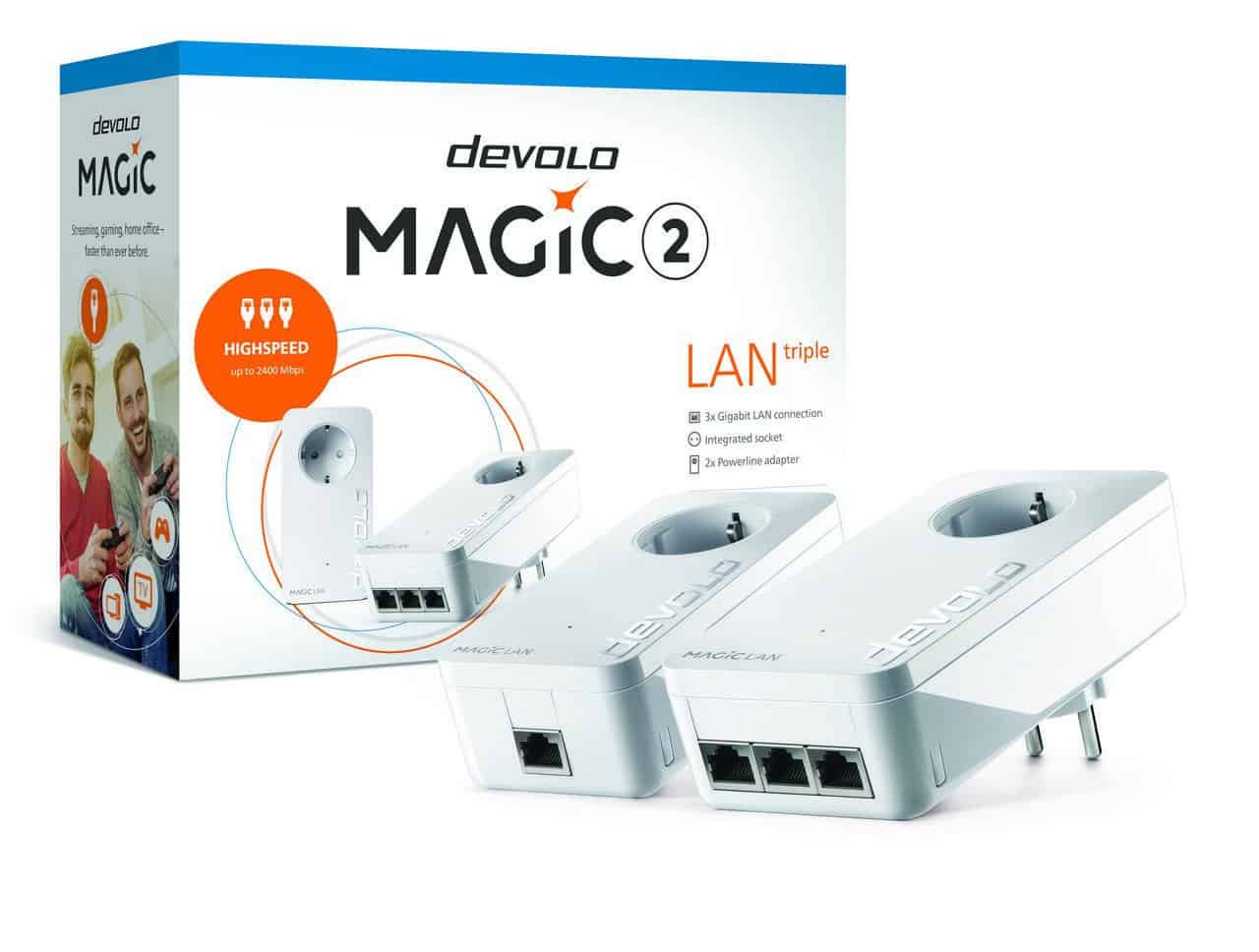 So, as with the Magic 1 Mini, it integrates Powerline G.hn technology! But here we can find three gigabit LAN ports with transfer speeds of up to 2400 Mbps.
Therefore, it is easy to conclude that Devolo's big goal is to help eliminate the hassle of streaming 4K content. Since it is also beginning to look a little for the area of ​​streaming services such as Google Stadia! And of course, Sony PlayStation and Microsoft Xbox's efforts are set to hit the market.
Unfortunately, you may not be able to find Magic 2 LAN Triple in major stores, as it is a less popular solution than Wi-Fi. Still, it will be available online for € 79.90 as a standalone and 139.90 € as Starter Kit.
Learn more about manufacturer products on here.
Besides, what do you think about all this? Share with us your opinion in the comments below.
Keep up with the latest technology news. Follow us on Facebook, Twitter, Instagram! Want to talk to us? Email us at geral@leak.pt.