ReadySet Heroes is a game that, in addition to all the action and fun it gives players, turns out to be quite small too. This is because there are only two modes available in the title, namely the cooperative mode where they have to play together with a friend and the classic competitive mode, where they will face deadly other players.
(Analysis to ReadySet Heroes) – How are the two modes available after all and what kind of characters can be used?
At the very beginning of the game, each player starts with 6 characters out of 10 in total. Number whose increase as history progresses.
However, already know that unlocking them will not be easy, because although the game is quite small, it is also quite difficult to pass certain levels.
Still, don't be too excited to want to unlock all the characters as soon as possible. After all, they end up offering nothing different in gameplay since they don't have any special skills.
Therefore, all of the character's weaponry is only obtained through a few chests that are offered by the game after each round. Giving you the chance to choose between swords, axes, knives or even rare or epic costumes.
In terms of game modes, there are only two available, one being cooperative and the other competitive. But that turn out to be pretty much the same thing.
This is because in cooperative mode players will have to play with a friend (or alone… if they don't have friends like me xD). With the main objective to pass the 30 levels, where the next one is always more difficult than the previous one.
Therefore, some teamwork time will only help you get through the game faster.
Already in competitive mode, the story already changes a bit of figure. Because although you can continue to play with your friends, the battle will not be with them now but against them. That is, this adventure will give up to 4 players, and the main objective will be to pass some levels collecting as many weapons and items as possible, so that when the time is up they can face each other in the arena.
(Analysis by ReadySet Heroes) How are the graphics?
For a game of this style, the graphics even made us very impressed, since everything was almost perfect. From the detailed cartoon style of each character to the excellent lighting that every level featured. This presents players with a perfect visual balance.
However, we think there are some things that still need to be improved, namely on our enemies during the rounds. That after analyzing them for a while, they look like they were done at 3 blows with virtually no detail. This way the motivation to continue is lost a lot.
ROG Phone 2 Review: A Serious Warning from ASUS to the Competition!
(ReadySet Heroes Analysis) Conclusion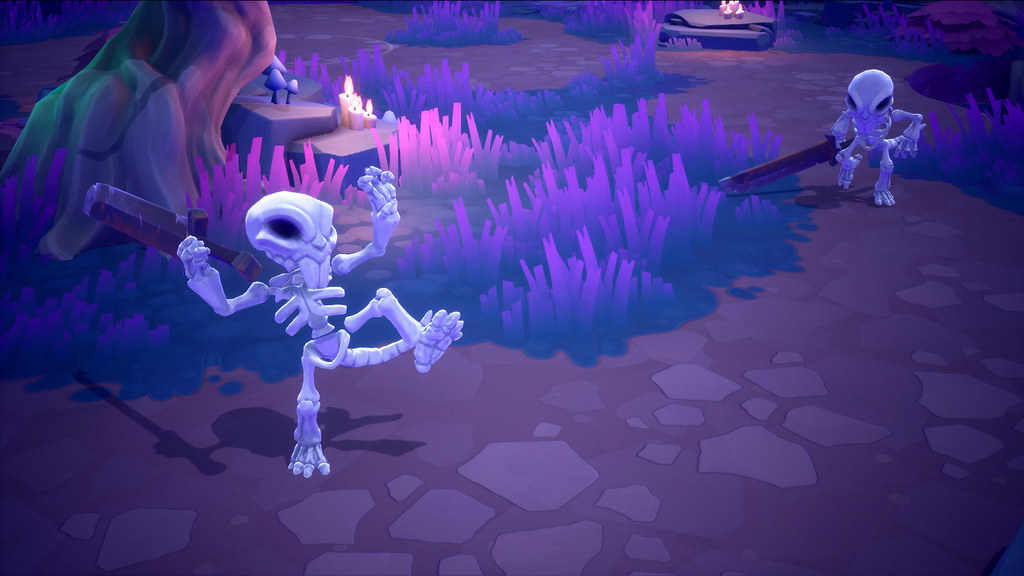 ReadySet Heroes is a very challenging game that takes us on a journey through the fantastic world of cartoon and magic. Making us fight various types of creatures, go through various traps and defeat various bosses.
However, the title is quite small and lacks some content. And players who happen to be lucky or unlucky enough to finish the game the first time they try it (as was my case) end up with only the competitive mode available. Whose turns out to be boring after a while.
So we sincerely look forward to new updates that implement more content. Because if so, then it is certain that the title will make some success.
Rating: 7/10
If you would like to know more about ReadySet Heroes, click on here.
Did you like what you read? Share with us your opinion in the comments below.
The News ReadySet Heroes Review: A small game with lots of action! first appeared on Leak.